AAAC Squirrel Removal & Control In Orlando FL
The most complete squirrel removal service in Orlando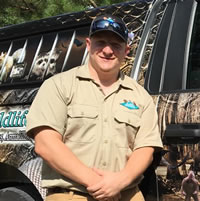 Alex Lauffenburger, Owner
AAAC Certified Wildlife Professional
Home Repair Specialist
Email Us: [email protected]
Squirrel Removal in Orlando, Florida
A All Animal Control of Orlando knows just what to do to get rid of those pest squirrels in the attic. Squirrels can also be found living outside of their natural habitat in walls, crawlspaces, and sheds in homes and businesses throughout the Orlando, Florida Metro.
Squirrel Removal should begin as soon as you find squirrels in your attic or other areas of your home. They can cause a lot of damage to your roof or other parts of the exterior of your home. Squirrel damage includes chewed electrical wiring, both indoors and outside, which could lead to electrical outages and fires.
Squirrel Removal should only be attempted by professionals who understand the habits and biology of squirrels. Mother squirrels will often seek out places that are warm and dry, like an attic, to have her young. Many do-it-yourselfers are not aware of this. If you manage to rid yourself of an adult mother squirrel, don't think the problem has been solved. It soon becomes clear that there were baby squirrels left behind. There may be a smell coming from the attic or continuing sounds of squirrels in the attic, depending on the age of the squirrels left behind.
Squirrels in Attic Orlando, FL.
Another reason Squirrel Removal is best left to a wildlife professional, is that squirrels can become aggressive and will attack humans. There are two common situations in which a squirrel will become aggressive. The most common is a squirrel that feels threatened. This is especially true if it is a mother squirrel protecting her young. The second is a squirrel that is used to being fed by humans and the feeding suddenly stops.
Dead squirrel removal and deodorization of the area is another service we provide. Do you have a dead squirrel in your yard or home? Squirrels sometimes die in unexpected places and they need to be removed as soon as possible. Leaving a dead squirrel will only make the problem worse by attracting other animals and insects.
A All Animal Control of Orlando is your expert Squirrel Removal professional. We can get rid of your squirrel problem effectively, efficiently and humane as possible. Call A All Animal Control of Orlando at 407-413-8254.